BKS was given opportunities by the following partial list of clients to provide skilled professionals. They had needs for specific consultants, with specific skills and specific qualities. We met the challenge and are exceeding expectations.
Sox Compliance Success Story
Situation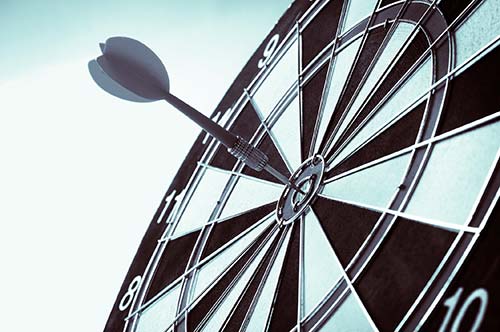 Fresenius Medical (a client for over 15 years) needed additional staff to serve as the principal interface with the external auditor. Providing the IT Audit function and the IT function regarding SOX IT audit related matters. They would perform process and control assessments for new acquisitions and divisions, entities and locations new to the audit scope for potential IT general controls, application controls and process improvements.
Solution
BKS provided 4 Senior IT SOX Specialists Consultants at multiple locations to assist in; the definition of remediation plans, activities and retesting for potential issues and process improvement opportunities. Perform assessments of all in scope systems, processes and controls to verify that controls are designed appropriately and operating effectively. Assist in the definition of remediation plans, activities and retesting. They would also facilitate IT management's documentation updates and management assessments of all in-scope IT processes based on SOX and audit requirements via meetings with the IT Regulatory function and IT management.
Benefits
Competent resources
High level SOX Specialists providing time sensitive results
Deadlines met and audits completed more efficiently
Healthcare Success Story
Situation
Evans Medical Foundation (a client for over 5 years) was looking to update and enhance a significant reporting system that tracks all clinical visits. The current report generator was available from only one workstation, and cumbersome to manipulate and retrieve data from. Having been originally developed in Access, the system was difficult to maintain, instable and producing accurate and timely reports was a painstaking error prone process.
The integrity of reports generated was questionable and required extensive manual intervention, which created greater risk for errors. Summary reports failed to match totals on the detail reports.
Solution
BKS proposed an intuitive, accurate and maintainable web-based solution that will grow to meet future demands. The solution is now secure and centrally located allowing future enhancements including real or near-real time reporting.
The raw IDX data is used without additional formatting, thereby saving time and minimizing the likelihood of human error. The act of "mapping" has been greatly simplified and provides immediate feedback when new Providers have been imported. Report headings and summary labels have been modified to meet current needs. The final reports outputted match the current reporting requirements, and have significantly reduced report generation time.
BKS provided a Senior Web Developer to perform the above stated development as well as server configuration and installation for Evans.
Benefits
Information is centrally located and secure
Easy to access, use and manipulate
Significant run-time reduction
Reduction in manpower from 3 to 1
Technology Success Story
Situation
Dell/EMC (a client for over 21 years) needed Senior Oracle Developers to assist with the implementation of 4 new Oracle modules. The Dell/EMC staff assigned to the project was under a tight deadline, and at maximum capacity. BKS was brought in to assist with the project. The activities included:
Assist in the implementation of Oracle Modules
Assist in the development of custom code to meet business requirements.
Assist in all phases of Project: Functional Design reviews and approvals, Technical Designs, Code Build, Migrations, Test Support, Business Simulation Support, and Go-Live Cut-over support.
Travel to India and other Global locations to support centers when necessary.
Solution
BKS provided 2 Senior Oracle Consultants to assist their internal staff. We were responsible for the facilitation of technical solutions, functional design reviews and approvals, testing and support. Once the system was stabilized, we helped through Go-Live Cut-over and Support. After the project was completed, BKS was asked to continue on to the next project assigned to the group.
Benefits
Competent resources
Crucial Global System upgraded without any down time
Internal staff trained on latest technologies